To register for the conference please complete and submit the adjacent form.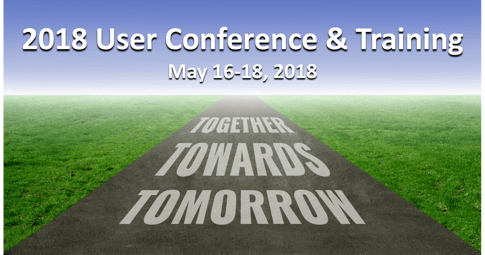 2018 User Conference Agenda at a Glance
Tomorrows Trends & Best Practices in IT Service Management - a Keynote address by an industry leader
A strategic overview and road map of what tomorrow will bring from BOSS
Working Together - Success Story presentations and discussions by Customers
How to take advantage of the features and capabilities in the current release to improve efficiency and user satisfaction – Separate breakout sessions for BOSSDesk & BOSS Support Central
What new features and capabilities you can expect in 2018 – Separate breakout sessions for BOSSDesk & BOSS Support Central
How best to use Mobile Apps for effective Life Cycle Management
A special event on the evening of Wednesday, May 16 that will include dinner and entertainment. We promise it will be memorable.
Plenty of time to network with other users during breakfast lunch and breaks
A networking reception on the evening of Tuesday, May 15 for those arriving that evening
The conference will close at 4:30 pm on Thursday, May 17, 2018
2018 User Conference Workshops/Customized Training
BOSS Support Central Workshop - Building and Deploying Custom Forms
Automate business processes and enhance the user experience with Custom Forms. Participants will be able to request a Custom Form they would like for their environment which will be made available for implementation after the workshop. The top 3 requests will be built during the workshop to demonstrate how Custom Forms can be used and deployed in the participant's environment.
BOSSDesk Workshop -Creating Complete Worlflows using Service Catalog
Empower yourself with the skills to automate business processes! Participants will be shown how to use the forms designer and workflows to build advanced Service Catalogs to meet the need of users outside IT including HR (Employee Onboarding & Terminations), Facility Management and Public Service Portals.
The workshops will close at 2:00 pm on Friday, May 18, 2018