To register for the 2019 User Conference & Training please complete and submit the adjacent form
The 2019 User Conference will be held on May 16 & 17, 2019 at the Marriott Hotel in Buckhead, Atlanta. $850 for first company attendee, $425 for any additional company attendees.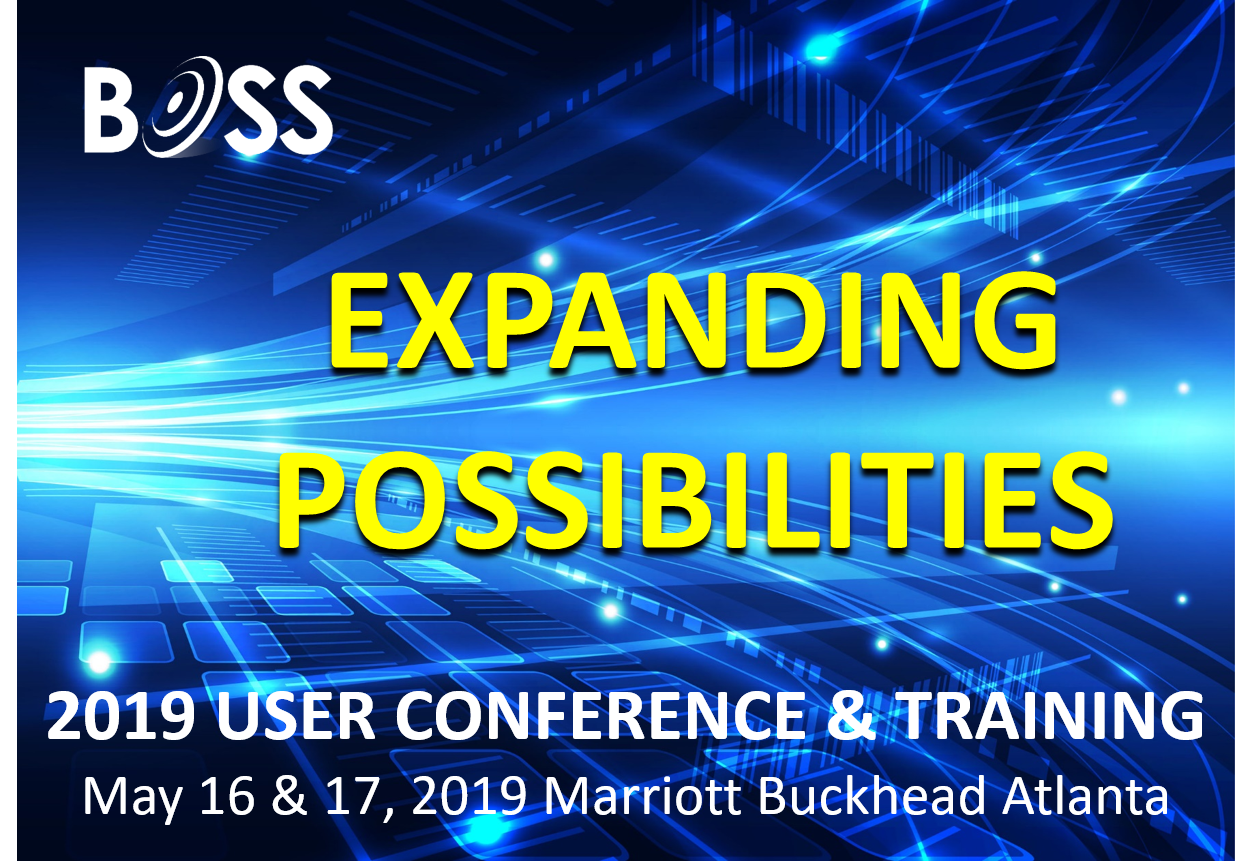 2019 User Conference Agenda at a Glance
Expanding Possibilities through best practices in IT Service Management – presentations by industry leaders
Expanding the BOSS product suite and how you can influence the future product road map
Success Story presentations and discussions on how our customers have expanded possibilities
Workshop sessions on how to take advantage of the features and capabilities to improve efficiency and user satisfaction
Workshop sessions on how to expand possibilities using Service Catalog
A special event on the evening of Thursday, May 16 that will include dinner and entertainment. We promise it will be memorable!
Plenty of time to network with other users during breakfast, lunch and breaks
A networking reception on the evening of Wednesday, May 15 for those arriving that evening
The conference will close at 4:30 pm on Friday, May 17, 2018
We will be sending you further details of the agenda, guest speakers and on the workshops as they are finalized.