To register for the 2020 User Conference & Training please complete and submit the adjacent form
The 2020 User Conference will be held on September 10 &11 at the Atlanta Marriott Buckhead, $850 for first organization attendee and $425 for each additional organization attendee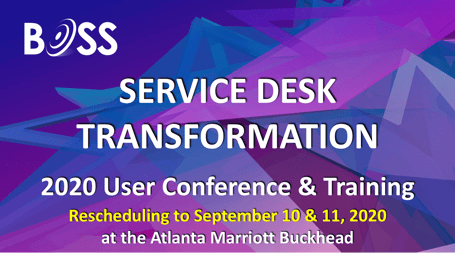 2020 User Conference Agenda Outline
Following your recommendations from last year's event, we have enhanced the agenda to provide even more value that you will be able to implement in your organizations. The agenda will include:
How to benefit from the new features introduced and how to make it work for you.
Invited presentations from selected customers who have successfully implemented our solution.
Share & learn through hands-on interactive workshops where you can have the experience of implementing specific capabilities and be able to share with others.
Product road map – What is coming and you can influence the content.
Plenty of time to network with other users during breakfast, lunch, breaks and our Thursday night event.
A networking reception on the evening of Wednesday, September 9, 2020 for those arriving that evening.
The conference will close at 4:30 pm on Friday, September 11, 2020.
We will keep you informed of additional conference details as they are finalized.